10 Beautiful Adult Film Actresses To Follow on Instagram
Many adult film actresses are available on social media. Many people are not aware of it. These actresses in social media post pictures of their daily lives and also their favourite things. They also have many followers on Instagram and they get lots of likes for every post. You can know about their other interests through their Instagram account. They are also promoting themselves and their movies. So here are the ten adult film actresses on Instagram. Also, know about their Instagram id.
1. Hitomi Tanaka
Hitomi Tanaka is a famous adult film actress from Japan. Her Instagram id is @official_hitomitanaka. She is a beautiful woman and posts gorgeous pictures of herself on Instagram. She is thirty-three years old. She has lots of fans in her account who follow her. She stands out in her field.
2. Romi Rain
Romi Rain has more than three million followers on Instagram. She uploads lots of pictures daily. Her dark eyes and her good figure are what make her beautiful. She has acted in many adult films. Her Instagram account there are full of her pictures which gets many likes from her fans. Her Instagram account is @romirain.
3. Samantha Saint
She is one of the hottest stars on Instagram. She also has many followers on Instagram. The actress has a curvy figure and blonde hair. Her Instagram followers are increasing day by day. At age twenty-four she started to act in adult films. Now also she is acting in many films. She has worked for eight years in the profession overall. Her Instagram id is @samantha_saint.
4. Nikki Benz
Nikki Benz is the favourite actress of the fans. She is thirty-seven years old and has worked in the industry for many years. She is a Ukrainian woman with blonde hair and a good figure. Her Instagram id is @nikkibenz+. She also has many fan clubs that are crazy about her. She posts lots of pictures of herself and her followers' numbers are rising.
5. Alexis Texas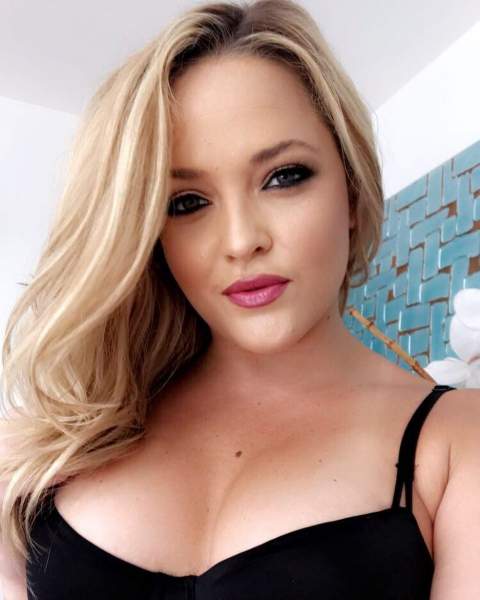 She is also one of the popular adult actresses on Instagram. The actress is an American with blonde hair and a great figure. She is thirty-four years old and started her career at a very young age. Her Instagram id is @whitegirlpoliticking. Alexis Texas is a name for which she became famous.
6. Riley Steele
Riley's account got taken down by Instagram because of the explicit content she posted on it. She is a popular adult film actress and has lots of followers in her account however now she will have to listen to Instagram terms to get back her account. Her Instagram id is @rileybabi. She is one of the popular actresses in her industry.
7. Malena Morgan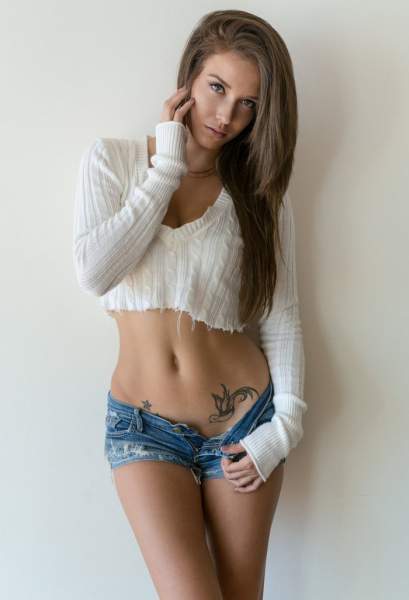 She has a private account so only the people she accepts can see her posts. Malena is a beautiful woman with a slim figure. She is present in the industry for many years. She comes from mixed origins. Her Instagram id is @malenamorgan. She is twenty-nine years old and her real name is Carly Morrison.
8. Valentina Nappi
She is a twenty-one-year-old adult film actress. The actress is a gorgeous brunette and has acted in many adult films. She also has many followers on Instagram. Her Instagram id is @instavalentinanappi. She also has posed for playboy issues. She is writing a column in MicroMega which is a social and political magazine.
9. Mia Malkova
She is one of the youngest adult film actresses with a lot of followers on Instagram.  There is an Indian documentary film made about her life and career. She is also a Twitch streamer. Moreover, she has a German, Canadian, and Irish background. Her Instagram id is @mia_malkova.
10. Mia Khalifa
She is also one of the popular personalities on Instagram. Mia Khalifa is a former adult film actress and now a webcam model. She also has many vlogs on Youtube along with her fiancée. Many people follow her because of her beauty. She is twenty-seven years old now. Her Instagram id is @miakhalifa.
Conclusion
These are the Instagram ids of the popular adult film actresses. They have lots of followers on Instagram.
The Hobbit: How Long Do Hobbits Live?
The Hobbit's average future is 100 years. Yet, in the movies we saw two lead hobbit characters, Bilbo Baggins and the Old Took, are portrayed as living to the age of 130 or more; however, Bilbo's long life expectancy owes a lot to his ownership of the One Ring. Hobbits are considered to "grow up" on their 33rd birthday, so a 50 year aged hobbit would be viewed as arriving middle-age.
Most Hobbits carried on with longer life expectancies than an individual man, a race of which they may have been an off-shoot. The normal life expectancy of a Hobbit was around 100 years, however, it was not strange for a Hobbit to live upwards of three decades past that. The time at which a youthful Hobbit developed and was acknowledged as a grown-up was 33, contrasted with a Man's 18 years. In this manner, a 50-year-old Hobbit would just be moderately aged. The most distinctive component of Hobbits was their short height. They were even littler than Dwarves and were normally somewhere in the range of two and four feet in stature. Moreover, the time goes on, Hobbits turned out to be significantly shorter gradually. It is noticed that by the Third Age, they were typically under three feet tall.
The second-most established hobbit character known as, Gerontius "The Old" Took, lived for a long time (more than 130 years), which was viewed as outstanding, that is the top finish of the hobbits' age range. Later, he was just beaten by Bilbo Baggins, whom we know had more than 130 years of life expectancy with the additional assistance of the possession of one ring.
Another two major hobbit characters, Pippin and Merry, are aged 95 and 101 years old individually. They also portrayed so healthily in the movies and novels, and we can most likely believe this to be "decent life innings". Otho and Lobelia Sackville-Baggins, two more hobbits, are even portrayed as more healthy and robust and both passed the age-line of 100 years.
Anything short of 80 was presumably viewed as an early passing, likely due to eating several morning meals throughout the years. Hobbits for the most part live around one hundred years, plus or minus a few decades. The most senior Hobbit on record (without assistance from a Ring of Power) was Bilbo's grand-dad Gerontius Took, referred to by nearly everyone as the Old Took. He was 130 when he passed on. Bilbo just passed him before arriving at Valinor; he was 131 years old when he set sail, and we don't have the foggiest idea how much longer he remain alive after that event.
Hobbits develop (go through adolescence, from birth to sexual development) substantially more gradually than humans naturally do. The age (go through adulthood, from sexual development to death) more gradually than normal human beings, however not at such a moderate rate as their youth would propose.
Exactly how long do hobbits live? It seems to show that their childhood closes, and apparently pubescence starts, at around age 20. The identical age in people in Western Europe at the hour of Tolkien was around 12 to 14 years, with the goal that youth for hobbits was around 50–60% longer than normal people.
Accordingly apparently, we found that,
 

Hobbits arrive at sexual development and maturity stage at 20 years of age.

 

The ladies keep up their fertility for, obviously, 40 years or more.

 

Passing happens around 70 to 80 years after full growth and development.
Contrast this with people:
People arrive at sexual development at 12 to 14 years of age.
The ladies keep up their fertility for around 30 to 35 years.
Demise happens at age 70 or somewhere in the vicinity, around 55 to 60 years after development.
In light of this investigation, it reveals as though natural youth endures about half longer in hobbits than in people, the time of potential childbearing around 20–30% longer, and adulthood in general about 25% longer or thereabouts.
Subsequently, hobbits live longer lifespan than human but their age (maturity) is slower than people; however, this gradualness is to a great extent centered in youth.
List of Top 10 Most Expensive Scotch Whiskies in The World Ever 2017
Whiskey was first introduced in Scotland and outside Scotland, people started calling them Scotch. Whiskey cereal or barley whiskey usually makes in Scotland is known as Scotch. Salted barley originally consisted of all these scotch whiskeys. In the late 18th century commercial distillation used rye and wheat then whiskey manufacturer then introduced to the world then they got whiskey the name Scotch.
Scotch whiskey has multiple categories and people use these whiskey skits to celebrate their happiness at any special occasion. Not only is it a particular occasion some people are fond of Scotch whiskey on a daily basis. In 2009 the Scotch whiskey regulations were introduced and now the Scotch whiskey has legal labeling. This label describes that Scotch is made in Scotland from rye, wheat, and other grains, and the use of malted barley and water is supplied to people after distillation procedures. In this article, I'm going to make a list of the top ten most expensive scotch whiskeys in the world. One Scotch Whiskey bowls of cereal and One Barley Chocolate are two basic types of whiskey and are the favorite heart of all around the world. Scotch whiskey It is very important that Hollywood celebrities like Johnny Depp have a variety of Scotch.
GLENFIDDICH 1937
Price: $20,000
This Scotch is one of the most expensive scotch in the world and the reason behind its expensive price is that since now only one bottle has been manufactured, as one Scotch lover bought this bottle of Scotch in 2006. This unique bottle is renowned for its unprecedented taste and Scotch fans Fan of this bottle. This scotch is the world given barley which depicts the true colors of integrity, passion, and creative spirit, and from previous generations, this is loved by Scotch by all. This bottle is one of the finest and oldest scotch whiskeys.
GLENFIDDICH 50 YEAR OLD
Price: $22,000
This Scotch is expensive because a stolen medal engraved on these bottles of whiskey has been decorated with silver on these bottles. The leather box is used to pack these Scotch bottles and the manufacturers of this bottle also provide a book and certificate signed in this box of leather. These are the special attractions from which these Scotch bottles are the heart's favorite for all since 1955 and until now 500 bottles have been manufactured and only 50 bottles come into the market each year.
DALMORE SELENE 1951
Price: $24,000
High collectible and expensive, Dalmore Selene is one of the most expensive scotch whiskeys in the world. This Scotch Whiskey are also famous because of the Damlore logo printed on the front and have a very attractive packing of leather around this bottle. This bottle is available in solid steel case with leather bag from the outside. Cinnamon, coffee, chocolate and Marmalade are the exclusive fragrance elements that are considered the main manufacturing elements and that is why this Scotch whiskey is very collectible.
MORTLACH 70 YEARS OLD
Price: $28,000
With a sweet start taste of this whiskey gets waxy feel and this whiskey has a very bright appearance which is why it is one of the most expensive scotch whiskeys. This whiskey has a somewhat citric taste and smells like tobacco, figs and other elements related to smoking. Mellow and fruit taste can be a feeling while you are facing this scotch. Scotch whiskey is having a 46.1% guide and has been introduced into the distillation of Mortlach in the specied when it was starting a wooden barrel at the Mortlach distillery.
MACALLAN 1928
Price: $48,300
Initially, in 1928, this bottle was sold with the price of $ 80, but currently because of its amazing taste this Scotch is one of the most expensive scotch whiskeys in the world. This bottle has 38.6% strength proof, this bottle remains the favorite heart of all for a very long time. From 1928 until now this Scotch was famous as James Bond was seen having this scotch whiskey and in 2012 Daniel Craig was also having this Scotch.
DALMORE SINGLE MALT SCOTCH
Price: $58,000
The four barley one has only been manufacturing ten bottles of this Scotch which is why it is one of the most expensive scotch. From the analysis it was found that only six people around the world had tasted this Scotch since now and at Penny Hill Hotel, UK this bottle was auctioned at $ 58,000. From 1868 to 1943 this Scotch was produced inside and outside, and now is one of the most expensive scotch.
MACALLAN FINE AND RARE 1926
Price: $75,000
After this scotch taste comes from licorice and this sense of taste revolution comes to whiskey Scotch and at auction this Scotch whiskey was bought by a Korean businessman with a price of $ 75,000 which is why it is one of the most expensive scotch whiskeys. Initially the price was $ 38,000 but after getting the auction at such a price this Scotch whiskey won the title of one of the most expensive and delicious scotch around the universe.
GLENFIDDICH JANET SHEED ROBERTS RESERVE 1955
Price: $94,000
This Scot is famous because of the women named Janet Scheed who died at the age of 110 and in 1955 kept this whiskey of a wooden barrel from Glenfiddich and when she died in 2011 the smell of this Scotch was like creamy vanilla and the color of this scotch was pale and it was one of the oldest Scotch whiskey So that's why it's so expensive because it is fairly antique.
DALMORE 64 TRINITAS
Price: $160,100
The special thing about this expensive Scotch is that only three bottles have been manufactured so far and the bottle design was different with a limited edition mark. Surprisingly, however, this Scotch is the first Scotch that has been sold with six figures in a row, and this Scotch is made of spirit and dated black and has real aromas resembling spirits and on my list is in second place of the top ten most expensive Scotch in the world.
MACALLAN 64 YEAR OLD IN LALIQUE
Price: $460,000
The bottle of this Scotch is designed through a method of lost wax and this bottle of Scotch has its own taste that depicts the elegant decanter of its own class. At an auction in New York this bottle of Scotch was sold with a price of $ 460,000 and after this Scotch got the title and number one position regarding the most expensive scotch around the world.

The Best Instruments for Children
It is normal for parents to want their children, from an early age, to develop healthy hobbies and make them make the most of their time. Music is one of the most important elements in the life of any person, so it is not surprising that many of them want children to learn to play a musical instrument to highlight later. However, the choice of it for both the boys and their tutors can be complicated at first. That is why it is convenient to know what are some of the most appropriate to experience your first approach to musical skills.
Guitar. It is probably the most popular instrument, as we often see it in various genres, being performed by different bands and singers. It has a quite acceptable difficulty so that even young children are able to play a complete song. The most advisable thing is to start with the acoustic guitar and then try the electric guitar.
The piano. Despite being an expensive item, it is also an excellent option to develop the musical ear and manual dexterity. An inconvenience may be the fact that it is impossible to transport because it is necessary that it is always in the same place. Although this can be easily solved using a similar object such as the keyboard, which also has a wide variety of sounds.
Battery. A fun option and not as common as the previous ones. Although there are those who consider that playing the drums, is to make pure noise, the truth is that this instrument requires body coordination and a good musical ear to be executed, so it should not be discarded at all. It has a great presence in important genres, such as jazz and rock of all kinds.
The violin. Elegant and more appropriate alternative than many might think. This instrument may require more concentration and skill than the previous ones, but it also has advantages such as its ease of transport and its availability in different sizes. It requires maintenance and very careful handling, but it is perfect for children who from an early age, begin to show interest in music. Those who have an interest in music the always want to Download MP3 latest music and enjoy it.
The saxophone. This is a rare instrument but with an interesting and quite dynamic sound. Children who wish to learn to play it may encounter difficulties such as learning to blow the right way, to interpret the notes. However, once the most basic concepts are assimilated, it is revealed as one of the most appreciated objects in the interpretation of a lot of melodies, especially in jazz.
The drums. Apart from being economical, they give the children greater assimilation of the percussions and rhythms that can be produced very easily, using their hands. So the didactic experience is immediate and helps them spend an entertaining time without much effort. Over time they can be instructed to interpret more prolonged and complicated percussion pieces.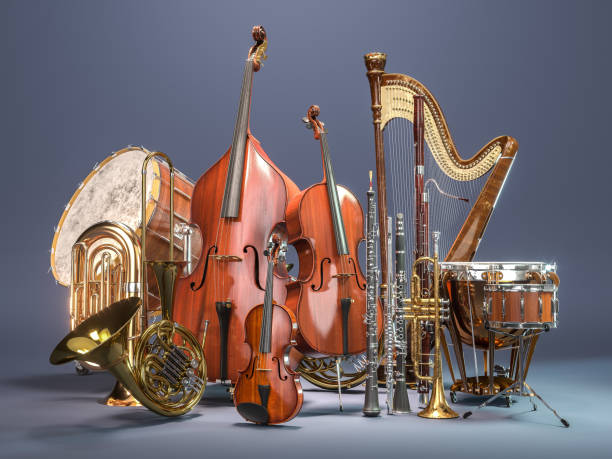 Benefits of playing a musical instrument for children
Having the instruction to correctly play any of the above instruments, or any other that is off the list, can give children several advantages such as the following:
Development of motor skills and body coordination.
Adaptation of the musical ear and awareness of other artistic expressions.
Ease to express more effectively through interpretation and musical composition.
Relief of conditions such as depression or stress, because of emotional, social problems or the overload of homework.