10 Beautiful Adult Film Actresses To Follow on Instagram
Many adult film actresses are available on social media. Many people are not aware of it. These actresses in social media post pictures of their daily lives and also their favourite things. They also have many followers on Instagram and they get lots of likes for every post. You can know about their other interests through their Instagram account. They are also promoting themselves and their movies. So here are the ten adult film actresses on Instagram. Also, know about their Instagram id.
1. Hitomi Tanaka
Hitomi Tanaka is a famous adult film actress from Japan. Her Instagram id is @official_hitomitanaka. She is a beautiful woman and posts gorgeous pictures of herself on Instagram. Hitomi is thirty-three years old and has lots of fans in her account who follow her. She stands out in her field.
2. Romi Rain
Romi Rain has more than three million followers on Instagram. She uploads lots of pictures daily. Her dark eyes and her good figure are what make her beautiful. She has acted in many adult films. Her Instagram account there are full of her pictures which gets many likes from her fans. Her Instagram account is @romirain.
3. Samantha Saint
She is one of the hottest stars on Instagram. She also has many followers on Instagram. The actress has a curvy figure and blonde hair. Her Instagram followers are increasing day by day. At age twenty-four she started to act in adult films. Now also she is acting in many films. She has worked for eight years in the profession overall. Her Instagram id is @samantha_saint.
4. Nikki Benz
Nikki Benz is the favourite actress of the fans. She is thirty-seven years old and has worked in the industry for many years. She is a Ukrainian woman with blonde hair and a good figure. Her Instagram id is @nikkibenz+. She also has many fan clubs that are crazy about her. She posts lots of pictures of herself and her followers' numbers are rising.
5. Alexis Texas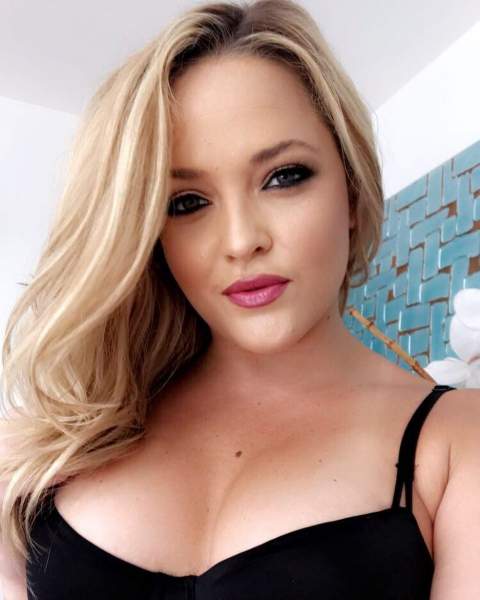 She is also one of the popular adult actresses on Instagram. The actress is an American with blonde hair and a great figure. She is thirty-four years old and started her career at a very young age. Her Instagram id is @whitegirlpoliticking. Alexis Texas is a name for which she became famous.
6. Riley Steele
Riley's account got taken down by Instagram because of the explicit content she posted on it. She is a popular adult film actress and has lots of followers in her account however now she will have to listen to Instagram terms to get back her account. Her Instagram id is @rileybabi. She is one of the popular actresses in her industry.
7. Malena Morgan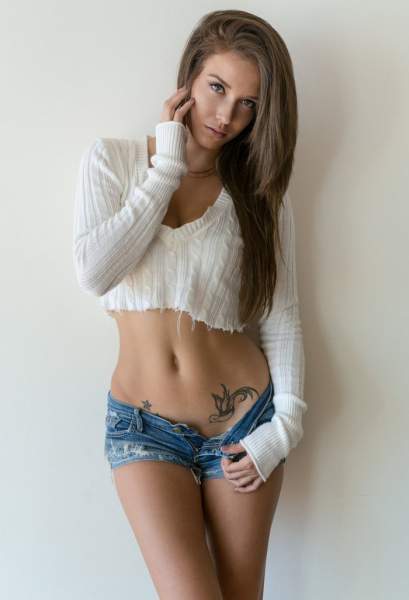 She has a private account so only the people she accepts can see her posts. Malena is a beautiful woman with a slim figure. She is present in the industry for many years. She comes from mixed origins. Her Instagram id is @malenamorgan. She is twenty-nine years old and her real name is Carly Morrison.
8. Valentina Nappi
She is a twenty-one-year-old adult film actress. The actress is a gorgeous brunette and has acted in many adult films. She also has many followers on Instagram. Her Instagram id is @instavalentinanappi. She also has posed for playboy issues. She is writing a column in MicroMega which is a social and political magazine.
9. Mia Malkova
She is one of the youngest adult film actresses with a lot of followers on Instagram.  There is an Indian documentary film made about her life and career. She is also a Twitch streamer. Moreover, she has a German, Canadian, and Irish background. Her Instagram id is @mia_malkova.
10. Mia Khalifa
She is also one of the popular personalities on Instagram. Mia Khalifa is a former adult film actress and now a webcam model. She also has many vlogs on Youtube along with her fiancée. Many people follow her because of her beauty. She is twenty-seven years old now. Her Instagram id is @miakhalifa.
Conclusion
These are the Instagram ids of the popular adult film actresses. They have lots of followers on Instagram.
Top 28 Best Free Movie Apps for Android
Do you love to watch movies? Then you can make your job of accessing movies easier by Free Movie Apps for your Android. These movie apps will help you to watch your favourite movies for free. So enjoy an unlimited movie watching experience with these excellent apps.
Therefore download the apps on your Android mobile. It is safe to use apps because when you stream movies from unknown sites it can harm your phone. Also if you download the apps you can watch the movies anytime you want easily. You can add some of the movies to the watch list. These are some of the benefits of Free Movie Apps for Android. Here are the twenty-eight free movie apps for Android. 
1. Vudu
This is one of the best free movies apps for your Android. It has a huge collection of movies for you. Also, you can download the movies you like and watch them anytime. Then you can watch them offline without the need to stream. The movies offered on this site are 4K HD. So download the Vudu app and enjoy. 
2. Tubi TV
It is one of the free movie apps on Tubi TV. You can find it in both the Google Play and Apple store. Also, there are over hundreds of indie movies and TV shows in this app. Also, some of the genres available in this app are comedy, family, action, horror, kids and more. 
3. Cyberflix TV
This app is a platform where you can find a large collection of movies. There are thousands of shows and movies offered in this app in 4k quality, 1080p, and 720p. Further, some video links are also provided for you to get the contents. Some of the movies you find on Netflix and Hulu will be available to you. 
4. MovieBox Pro
This is one of the best movie apps for you. Also, you can navigate easily through the smooth interface of this app. You can find movies and watching them will be easy for you. Further, you can find many excellent features in this app. There is a huge library of movies and shows for you. 
5. MegaBox HD
If you are looking for ShowBox alternatives then this app will fill the place. You can get free movies in this app. Also, you will not find any ads or other videos to disturb you in this app. 
6. Crackle
You can find the features in this app that will help you to watch the movies easily. Also, movies with good reviews are available in this app. You can choose to add the subtitles when watching movies in the app. 
7. OneBox HD
It is one of the top free movies apps that have the latest movies and TV shows. Some of the genres of movies you will find in this app are action, comedy, documentary, mystery, adventure and more. 
8. MediaBox HD
If you want to watch movies of excellent quality for free then this free movies app for Android is the best. You can choose your default player that is internal and external from the app. Also, enjoy the experience you get in Netflix, HBO Go, Hulu in this app. 
9. Typhoon TV
This is a high-quality app for you to watch movies. You will not get any annoying ads in this app so enjoy movies with interrupted experience. Also, there are varieties of genres from which you can choose the movies of your choice. 
10. BeeTV
BeeTV is a great app for you to watch the movies of your choice. You can find a huge selection of movies for you. Also, you can play the videos with the subtitles you like. Every movie and show is HD quality so it is an added benefit. 
11. SnagFilms
If you are a fan of Indie films then you can enjoy the free movie app for android called as SnagFilms. Some of the movies that are part of this app are about climate change & the environment, immigrant movies, refugees, athletes and more. 
12. Movie Anywhere
Movies Anywhere are one of the best apps for you to find movies that you cannot find in other movie streaming apps. The app will give you clear descriptions of all the movies and also you can watch the movie trailers. 
13. Popcornflix
Popcornflix will give you more than 2,000 movies. Also, you can get original content such as web series and movies. The app will give you the details about the story and the cast so you will know what you can expect. 
14. IMDb Movies & TV Shows
This is one of the best free movie apps. It will offer the latest updates about the movies too. You can choose the movies of your choice from different genres. Just type the name of the app and you will get it. 
15. Freeflix HQ
Freeflix HQ is a great app for all your movie watching needs. You can find TV shows, sports, and anime in this app. Also, it will offer several links in the 720p resolution. Then you can find M3U on Live TV too. 
16. Cinema HD
This is the best Free Movie Apps for Android that will offer you lots of wonderful movies. Also, this app is a mix of ShowBox and Terrarium TV. You will not find any ads while you watch movies from this app. 
17. Tea TV
This is a free movie app that will allow you to watch, stream and download movies. This app comes with a great interface that will be easy for you to use. 
18. Kodi
This is a free app that helps you watch a large number of movies. You can choose to download the movies from this platform and watch them offline.  
19. Netflix
This is also one of the apps that let you watch movies. But it is not for free. You have to subscribe to the app to watch the movies. But you can find a large collection of movies. 
20. Oreo TV
This is a live TV movie streaming app for Android. You can get a clean experience out of this app There will be no interruptions for this app. 
21. Movie HD App
You do not need to sign up to enter this app. You can download the free movie app and watch the movies you like from it. Also, subtitles are available for you. 
22. Viva TV
You can find lots of movies and TV shows in the app. This application has a great interface too. 
23. Retrocrush
If you are a fan of anime movies then this is the best place for you. Also, this is the best place to stream Hollywood movies. 
24. Crunchyroll
This movie streaming app for Android is also for anime lovers. There is a free version of the app but to get more access you have to pay. 
25. IMDb Freedive
You can find movies, shows, documentaries in this app. You can find the ratings and reviews of the movie too. Also, there are fewer ads here. 
26. Hulu
This is also a subscription-based service. But you can download it on your Android and watch the contents by streaming. Some of the contents in the app are available for free. 
27. Funimation
You can find lots of anime series and movies here. You can find the latest ones too. Some of the anime are The Last Witch, Puzzle and Dragons, D.Gray-Man. 
28. YouTube
The YouTube app is one of the best apps because you can get huge collections of content. It is the best app for your daily entertainment needs. 
Conclusion 
These are the top twenty-eight free movie apps for Android. Have an amazing experience using the apps.

What Are the Best Action Movies That I Should Watch In 2021?
There are few things more exciting than watching a high-octane action movie–and with today's wealth of streaming services, it's easier than ever to find the best action movies from the comfort of your own home.
This year has been a good one for fans of cinema; from hilarious comedies and great dramas to some of the best suspense movies in recent memory, there's a lot of great content to watch.
The genre that has done the best, however, is action.
Keep reading to learn about some of the most entertaining action films to have hit screens so far this year.
1. Mortal Kombat
Many people were skeptical when a new Mortal Kombat movie was announced–the previous films don't have sterling reputations, and the games are known more for brutal violence than cinematic storytelling.
Once the movie was released, however, that doubt proved to be unfounded.
Mortal Kombat may not be a perfect movie, but it's tons of fun. It knows exactly what it is: a vehicle for intense martial arts matches and gloriously over-the-top kills.
2. Chaos Walking
Chaos Walking is based on sci-fi novels of the same name, featuring a world where there are no women and men's thoughts are broadcast for everyone to see–a unique premise for an action film.
The film centers on an alliance between Tom Holland and Daisy Ridley–the first woman to have appeared in this world in years.
Chaos Walking constantly ups the tension as the world reacts to Ridley's presence, making it one of the best thriller movies of 2021.
3. Godzilla Vs. Kong
A giant lizard with atomic breath. A giant ape with a heart of gold. Godzilla and King Kong are two of the most iconic movie monsters of all time; who wouldn't want to watch them duke it out?
Godzilla vs. Kong delivers exactly what viewers want to see: two titanic creatures fighting for supremacy. If you have any interest at all in kaiju films, move Godzilla vs. Kong to the top of your movies list.
4. Black Widow
Fans of the Marvel Cinematic Universe have been waiting for Black Widow for a year. After several delays, the movie has finally arrived, and it does not disappoint.
Packed with all the action and excitement fans of the franchise have come to expect, Black Widow also features excellent performances from Scarlett Johansson, Florence Pugh, David Harbour, and Rachel Weisz.
5. Below Zero
This movie might have flown under your radar, but it's worth checking out–if you're looking for a tense and violent thriller, Below Zero is one of the best movies on Netflix.
This movie takes a familiar setup–a prisoner transfer gone wrong–and elevates it with a bleak, frozen setting that perfectly accents the chilling tale of revenge at the film's heart.
Watch the Best Action Movies of the Year
The best action movies offer unmatched levels of excitement and spectacle–things that every movie on this list delivers in spades. If you're in the mood for thrills and adventure, you can't go wrong with any one of these films.
Are you looking for more great SolarMovie recommendations? Stop by our entertainment blog to find our other top picks!

5 Tips on Planning an Outdoor Movie Night for Beginners
Hosting an outdoor movie night is a great way to keep kids occupied during the summer or get together with friends and family for the premiere of a new movie or television show. However you choose to do yours, there are five basic tips that you'll need to keep in mind for the perfect experience. So, let's cut the lights, crank the projector, and explore each one!
1. Pick the Right Movie 
The first and arguably most important thing you can do is choose the right movie. (Likely a movie anyway, unless your invited guests are all caught up and you're watching the next episode or the finale of a favorite series).
Choosing from the right genres of movies is your first step to finding something everyone can get excited about. Netflix, Hulu, HBOMax, and the other streamers, can make this a little difficult and confusing. Using a service like bob.show can help you synthesize your interests and find something agreeable for everyone.
2. Get Your Technology Sorted Out
Once you know the movie that you want to watch, it's time to think about the audio-video setup. The video has two, maybe three components, consisting of the following:
Playback surface

: white sheet, theater screen, or flat white area an image can be projected onto

Projector

: the higher in lumens the better; tons of great options here

Video source

: streaming stick or box, DVD/Blu-ray player
From there, decide how many speakers you'll be using and where they'll be placed. Run the wires to ensure they work properly before hosting movie night begins.
3. Start at the Right Time
During the summer, it's not always possible to know the best time for starting your movie. Much depends on sunset.
Check your weather app or the news to see when the approximate time of sunset is. Add about 15 minutes to that to ensure adequate darkness. This guarantees crisper colors and overall visibility. 
4. Supplies
When watching movies with friends, you want them to be as comfortable as possible. You also want to plan ahead to ensure they have access to everything they need (even if they forget to bring it themselves).
The best things to keep on hand include extra chairs, in case they bring guests or forget their own chairs, bug spray options (both natural ingredients and more potent combinations), and individual drink-coolers to keep beverages from getting too hot.
5. Snacks and Drinks
Finally, it's important to make sure that your movie night budget leaves room for movie drinks and snacks. Ideally, your guests will bring their own goods with them, but being a gracious host means that no one goes without. 
You can load up on affordable candy boxes, drinks, and other snacks at the grocery store ahead of time. Depending on how close you are with your friends, you might even agree to chip in and have one of you stock up. 
Outdoor Movie Night Has Entered the 21st Century
Outdoor movie night is so much more fun than it used to be, now that projector technology, Internet connections, and streaming sources have improved every aspect of the experience.
Get your setup ready to go, choose a movie you can all enjoy, and do your best to make sure no one does without. For more lifestyle tips and information, check out some of our additional posts!