Top Best Museums in Nottingham You Need to Visit
What is the best way to truly get to know a city? You could spend your time exploring the shopping areas, enjoy some people watching or visit an array of local pubs. We love to explore the cities local museums to get a feel for how the city was shaped from the beginning. Lucky for us, as well as having a fascinating industrial history, Nottingham has some very interesting museums so visitors and locals can get to know us a little better. Here are some of the best Nottingham museums, with everything from art to science and everything in between
1. National Justice Museum
One of the most popular attractions in Nottingham, the National Justice Museum recounts the history of the justice system in Nottingham and the entire UK. Their exhibits range from fascinating to disturbing and it's great for lovers of social history, weapons and war, costume & textiles, law & order and archives. The museum is housed in a former Victorian courtroom, police station and jail, meaning an individual could be arrested, sentenced and executed without leaving the grounds! They aim to entertain all ages and promote interest in law and justice via fun and engaging activities and interactive exhibitions and programmes. Their sister attraction, the City of Caves, tells the stories of the people who lived and worked in the infamous Nottingham Caves and you can get combo tickets to include both sites which are worth visiting.
2. Nottingham Industrial Museum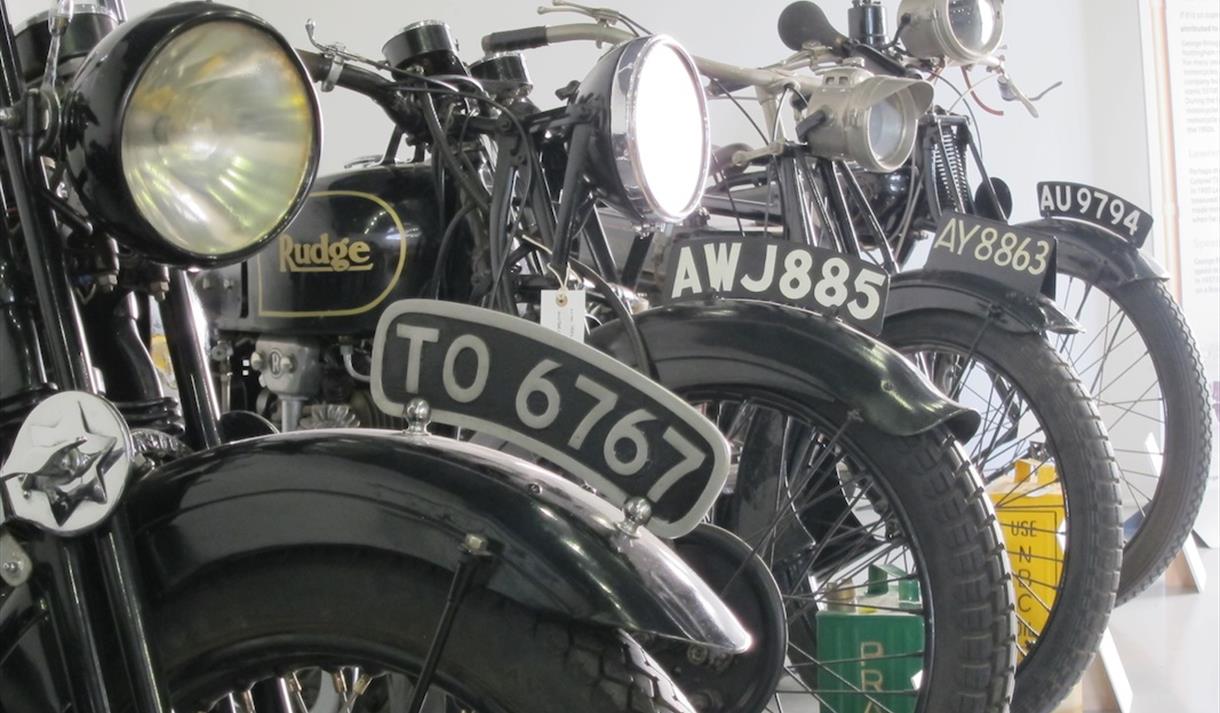 Nottingham's innovative and hard-working residents have contributed to the wealth and reputation of the UK for many decades. The Nottingham Industrial Museum allows you to discover for yourself the people, companies and industries that made Nottingham famous around the world. Located in part of the 17th-century stable block of Wollaton Hall, the museum is just 20-minute drive from PREMIER SUITES aparthotel in Nottingham and is free to enter for children. You'll need an entire afternoon to get through the various exhibitions including the Steam Hall, the Transport Gallery, the Textile Gallery and the Gin Yard. If you're lucky enough to be there on the last Sunday of every month, they hold a 'Live Action Working Day' when you can see and hear a selection of the working exhibits in action.
3. Nottingham Castle Museum and Art Gallery
If you've seen enough of our innovations in industry, you might like to visit one of our more beautiful and creative museums next. Nottingham Castle Museum and Art Gallery is just 15-minutes' walk from the central location of our aparthotel in Nottingham. Located in a commanding position, on a natural formation called "Castle Rock", the museum is surrounded to the south and west by stunning 130ft high cliffs. In the Middle Ages the castle was a major royal fortress and an occasional royal residence and today it is home to a fine selection of artefacts and pictures from across the UK. Unfortunately, the museum is undergoing extensive refurbishment at the moment and is due to reopen in late 2020. We're looking forward to seeing the world-class heritage destination they are working toward!
4. The Robin Hood Experience
If you know anything about Nottingham, you'll know that the world-famous outlaw/hero Robin Hood was based here in Medieval times. The Robin Hood Experience is the only attraction
solely dedicated to our local hero and is a great visit for all the family. Based on Friar Lane, the interactive museum transports you back in time to medieval Nottingham to meet all the legendary characters including Friar Tuck and the Sheriff of Nottingham as well as the main man himself, Robin Hood. You can hear tales of Robin Hood's daring heroism, learn how he made a splash with Friar Tuck and stand trial before the infamous Sheriff of Nottingham. The museum is privately owned and funded and run by enthusiastic volunteers who love to bring the stories alive.
After a long day of exploring the best of Nottingham's museums and attractions, you'll need somewhere comfortable to rest and recharge. For flexibility and comfort unrivalled by any hotel, book your stay in PREMIER SUITES aparthotel in Nottingham today. You can enjoy our lowest rates when you use our website to make your booking.
Author Bio: Sarah Mcgarr is a passionate lifestyle blogger who loves to write stories of adventures, travel places, and accommodation spots. She is also a writer for Premier Suite Nottingham, one of the perfect serviced apartments offering a suitable alternative to a traditional hotel stay for different guests and guests needs.
5 Things You Need To Know About Disney Cruises
Are you looking for something fun and relaxing to do as a family this year?
Why not take a Disney Cruise? With Disney Cruises' renowned family-friendly environment, there's no way you and your loved ones won't have the time of your lives! Disney has parks all around the world. With these parks and platforms like Netflix and Hulu.
That being said, these same safety regulations have been fixed and now Disney is ready to get on the water. Are you curious about Disney cruises? So read on to learn 5 things you need to know about Disney cruises!
1. Eat In A Dining Room For Lunch On Embarkation Day
If you're wondering whether you should eat in a dining room or not on Disney Cruise Line's Embarkation Day, the answer is yes! Lunch is served in the dining room on Embarkation Day and it's a great way to start your cruise.
It is a fantastic buffet but there will be plenty of opportunities to eat there during the sailing. There will be at least one full-service dining room open for lunch on the ship on the day of embarkation. Relax and take it easy.
2. Don't Skip The Shows
One of the best parts of taking a Disney cruise is the three main Broadway-style stage shows that are included in the price of your ticket. You don't want to miss these shows, as they are a big part of the overall cruise experience.
All of the shows are original productions created specifically for the Disney cruise ships, and they feature some of the best performers from all over the world. You can explore more info about cruises from reputable websites online.
3. Bring A Sweater Or Light Jacket
If you take a Disney Cruise, be sure to bring a sweater or light jacket with you. The temperature on the ship can be cool, especially in the evening.
The reason for this is that the cruise ship is air-conditioned and can be quite cool, especially at night. Trust us, you'll be glad you have something to put on when the temperature drops.
4. Don't Be Afraid To Send Your Kids To The Clubs
One of the best things about Disney Cruises is that they offer plenty of activities for kids of all ages. You should not be afraid to send your kids to the clubs on board the ship. They'll have a blast while they're there!
The clubs are supervised by professional staff members who are dedicated to ensuring that every child has a great time. Plus, the clubs are a great way for kids to meet new friends from all over the world.
If you're planning a Disney Cruise, one of the things you'll want to do is download the Disney Cruise Line Navigator app. This app is free to download and use, and it's a great way to stay organized and connected while you're on your cruise. 
The app features a cruise planner, which you can use to create a custom itinerary for your cruise. You can also use the app to view maps of the ship, check schedules for activities and events, and find dining and shopping options.
Learning About Disney Cruises
Disney cruises are a great way to learn about different cultures and travel to new places. They offer a variety of activities, excursions, and entertainment that are perfect for families and couples. Disney cruises are a great value and offer a unique experience that you won't find anywhere else.
To explore more informative articles, visit our main blog.
Read More : How to Plan Vacation Trips for the Whole Family
How to Plan Vacation Trips for the Whole Family
Traveling is reported to improve happiness and well-being. Traveling as a family is a great way to create new memories and enjoy quality time together.
But to plan a vacation can be challenging, especially if you have a large family or young children. Don't let the planning stages interfere with your enjoyment because you feel overwhelmed. 
Luckily, this article is here to give you some great tips on how to plan a holiday. We will cover how to organize packing and keep your documents in order. We will also talk about how to plan your vacation and budgeting ideas. 
Get Organized
One of the most stressful things about traveling is the administrative side. Making sure you have all the correct documents and details can be a challenge. 
Keep your family passports and other travel information all in one place. You can also keep any PDFs or emails in one place online in a Google drive or Dropbox folder. That way all adults in the party can have access to them and you won't forget where you saved them.
Packing can also be a tricky thing. Keeping a list of what items you need and checking them off can prevent you from forgetting things. You could use color coding to help you keep track of what belongs to each person.
Make a Backup Plan
Sometimes even the best-laid plans can go in a different direction. While you are planning out the activities you plan to do, think of alternatives. 
Make sure you think of things to do indoors and outdoors in case of unexpected weather. It can be intense, especially with young children. So plan some rest days, which involve more relaxed activities. 
You should also pack some extra items for entertainment, such as board games, books, and toys. This can help keep them entertained in the evenings or during mealtimes when they could run wild!
Make a Defined Budget
It is very easy when you are doing vacation planning to forget to make a budget. Runaway spending is something that a lot of families struggle with. So it is important to keep a clear record of expenditures. 
There are lots of ways to save a few dollars while planning a vacation. Free activities like going to natural spaces like beaches or parks are always a good bet. There are also lots of free museums and galleries to enjoy. 
You can also save a lot on food if you buy from supermarkets rather than always going out to restaurants. This has the added benefit that you can cater to any picky eaters in the family!
Another way to save money on your vacation is to check for discounts or use price comparison apps. You could also try a timeshare company, like this one at https://sellingtimeshares.net/. Using these sites can help save money on popular vacation destinations. 
Plan a Vacation For All The Family
When you want to plan a vacation for your family, it is important to stay organized. Try and plan ahead on the big things, while leaving some room for spontaneous fun. Packing plenty of activities and toys can help keep the little ones out of mischief as well. 
If you found this article helpful then check out our travel section. There you can find lots of blogs about family travel locations, activities, and more!
A Simple Guide on the Common Types of Boats
The new boat sales surged 40% during the Covid pandemic. Every boat enthusiast has their own personal passion and reason they feel the way they do about going on a boat.
Before buying a boat, you'll want to research and learn about the different types of boats. 
Read below for a guide that details the different types of boats, and figure out which boats to look for. 
Canoes and Kayaks
Canoes are usually open boats, while kayaks are usually closed. Canoes and kayaks are for transportation, racing, or boat vacation. They come in a variety of sizes and shapes, but they all have one thing in common: they're designed to be paddled.
Sailboats
Sailboats are boats that are propelled by wind power, using sails to capture the wind.
Sailboats range from small boats that can be sailed by one person, to large sailboats that can accommodate a whole crew. When renting a boat, the type you choose will depend on your needs and preferences.
Yachts
Yachts are a special category of boat that is usually used for pleasure cruising or racing. Yachts come in all shapes and sizes, but they all share certain features, such as a sleek design, a deep hull, and large sails.
The sailing yacht uses wind power. Motor yachts are another popular type of yacht, powered by engines. Yachts are from a variety of materials, including wood, fiberglass, and aluminum.
Fishing Boats
The most common type of fishing boat is the recreational fishing boat, which is for sport and leisure. These boats can be either open or closed and powered by an outboard motor or inboard engine.
Other common types of fishing boats include commercial fishing boats, charter boats, and private boats. Commercial fishing boats are for commercial purposes, such as setting nets or long-lining.
Charter boats are for charter fishing, where customers pay to fish on the boat. Private boats owned by an individual are used for personal recreational fishing.
Motorboats
Motorboats available on the market range from small inflatable dinghies to large luxury cruisers.
In general, motorboats are classified according to their hull type (the shape of the body of the boat), their propulsion system (outboard, inboard), and their size. 
Outboard motorboats are the most popular type of motorboat. Thanks to their affordability, ease of maintenance, and portability.
Inboard motorboats are usually larger and more expensive than outboard motorboats, but they offer a more comfortable ride thanks to their enclosed hull design. 
They are ideal for longer trips and overnight stays onboard, as they typically have more onboard amenities than outboard motorboats.
Catamarans
Catamarans are a type of boat that is stable due to their two hulls. It is also faster than most monohulls because of its lighter weight and lack of drag from a keel.
Whitsunday sailing catamarans are popular because they provide a smooth ride in sheltered waters and are able to sail in higher winds than monohulls. 
Know the Different Types of Boats for Your Next Adventure
Knowing the different types of boats can help you choose the right one for your needs. There is a boat for every activity, so get out there and start exploring the water right away to enjoy all the benefits of boating!
Want to find more articles like this one? Check out the rest of our website!