Top Best Museums in Nottingham You Need to Visit
What is the best way to truly get to know a city? You could spend your time exploring the shopping areas, enjoy some people watching or visit an array of local pubs. We love to explore the cities local museums to get a feel for how the city was shaped from the beginning. Lucky for us, as well as having a fascinating industrial history, Nottingham has some very interesting museums so visitors and locals can get to know us a little better. Here are some of the best Nottingham museums, with everything from art to science and everything in between
1. National Justice Museum
One of the most popular attractions in Nottingham, the National Justice Museum recounts the history of the justice system in Nottingham and the entire UK. Their exhibits range from fascinating to disturbing and it's great for lovers of social history, weapons and war, costume & textiles, law & order and archives. The museum is housed in a former Victorian courtroom, police station and jail, meaning an individual could be arrested, sentenced and executed without leaving the grounds! They aim to entertain all ages and promote interest in law and justice via fun and engaging activities and interactive exhibitions and programmes. Their sister attraction, the City of Caves, tells the stories of the people who lived and worked in the infamous Nottingham Caves and you can get combo tickets to include both sites which are worth visiting.
2. Nottingham Industrial Museum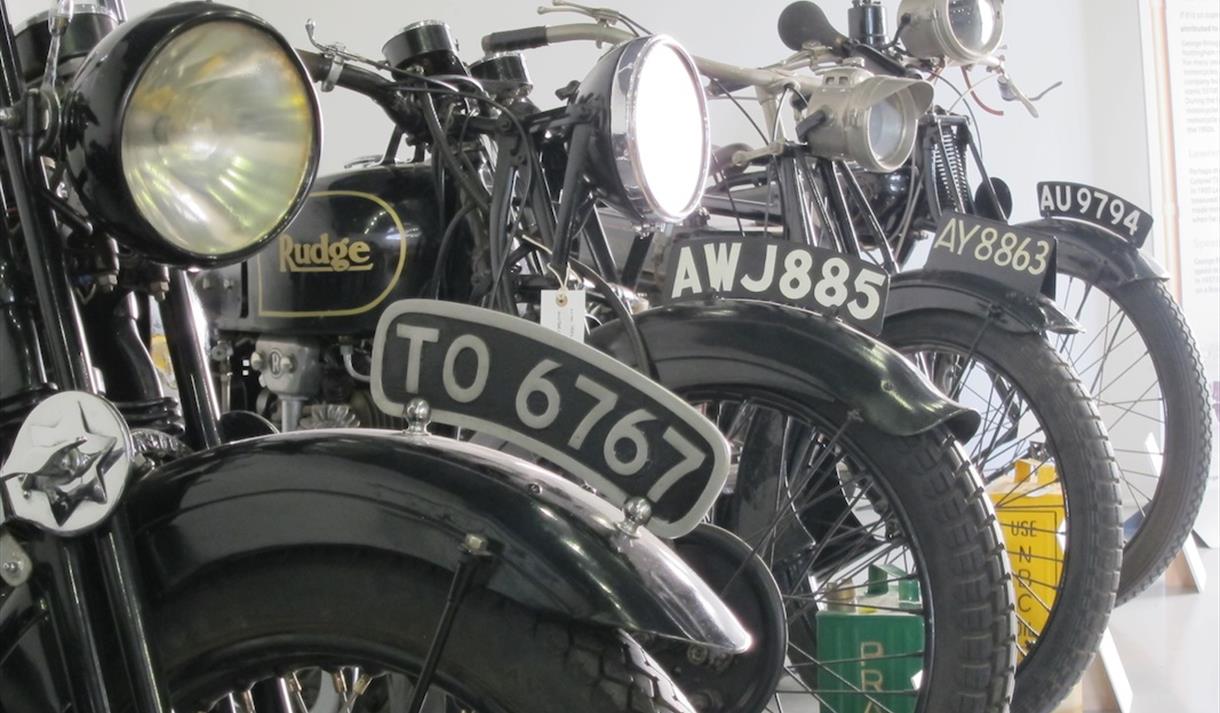 Nottingham's innovative and hard-working residents have contributed to the wealth and reputation of the UK for many decades. The Nottingham Industrial Museum allows you to discover for yourself the people, companies and industries that made Nottingham famous around the world. Located in part of the 17th-century stable block of Wollaton Hall, the museum is just 20-minute drive from PREMIER SUITES aparthotel in Nottingham and is free to enter for children. You'll need an entire afternoon to get through the various exhibitions including the Steam Hall, the Transport Gallery, the Textile Gallery and the Gin Yard. If you're lucky enough to be there on the last Sunday of every month, they hold a 'Live Action Working Day' when you can see and hear a selection of the working exhibits in action.
3. Nottingham Castle Museum and Art Gallery
If you've seen enough of our innovations in industry, you might like to visit one of our more beautiful and creative museums next. Nottingham Castle Museum and Art Gallery is just 15-minutes' walk from the central location of our aparthotel in Nottingham. Located in a commanding position, on a natural formation called "Castle Rock", the museum is surrounded to the south and west by stunning 130ft high cliffs. In the Middle Ages the castle was a major royal fortress and an occasional royal residence and today it is home to a fine selection of artefacts and pictures from across the UK. Unfortunately, the museum is undergoing extensive refurbishment at the moment and is due to reopen in late 2020. We're looking forward to seeing the world-class heritage destination they are working toward!
4. The Robin Hood Experience
If you know anything about Nottingham, you'll know that the world-famous outlaw/hero Robin Hood was based here in Medieval times. The Robin Hood Experience is the only attraction
solely dedicated to our local hero and is a great visit for all the family. Based on Friar Lane, the interactive museum transports you back in time to medieval Nottingham to meet all the legendary characters including Friar Tuck and the Sheriff of Nottingham as well as the main man himself, Robin Hood. You can hear tales of Robin Hood's daring heroism, learn how he made a splash with Friar Tuck and stand trial before the infamous Sheriff of Nottingham. The museum is privately owned and funded and run by enthusiastic volunteers who love to bring the stories alive.
After a long day of exploring the best of Nottingham's museums and attractions, you'll need somewhere comfortable to rest and recharge. For flexibility and comfort unrivalled by any hotel, book your stay in PREMIER SUITES aparthotel in Nottingham today. You can enjoy our lowest rates when you use our website to make your booking.
Author Bio: Sarah Mcgarr is a passionate lifestyle blogger who loves to write stories of adventures, travel places, and accommodation spots. She is also a writer for Premier Suite Nottingham, one of the perfect serviced apartments offering a suitable alternative to a traditional hotel stay for different guests and guests needs.
4 Unexplored Destinations In Australia You Should Visit
Planning a road trip is one of the most refreshing and rejuvenating activities after staying indoors for the longest time. Australia is packed with a plethora of wonderful natural destinations that are waiting to be explored. Apart from the most famous roads like the sunshine coast and the gold coast road, campervan rental in Cairns can offer several opportunities to go out and about for an adventurous vacation. Australia spans over 7.5 million square kilometers and one should divinity venture into the depth of the land down under to experience the country in its glory.
A list of unique breathtaking sites
This list acts as a thorough guide for anyone who is keen to get off the beaten tracks and venture on a road trip independently. These destinations are easily accessible through a campervan and provide a memorable experience. Campervan rental in Cairns makes for an easy and budget-friendly solution for getting away from the crowded towns. Here are a few beaches, mountains, hiking trails, and other lesser-known locations you should consider for your next road trip.
Daintree rainforest
If you're from Cairns, this rainforest is the perfect getaway, located just north of Queensland. It is considered one of the most mesmerizing havens in the world that caters to wildlife and other amazing attractions throughout. Once at the destination, the visitors get to explore the unique flora and fauna that includes plants, butterflies, bats, frogs, and birds. Daintree has a rich heritage as well, and there are traditional owners who have lived there for hundreds of years. These elders provide an elaborate tour of the place through the walking trails. There are several campervan parks as well as local backpacker hostels that will ensure your needs are taken care of.
Newnes Glow Worm Tunnel
This is a walking track located in the Wollemi National Park near Lithgow and is a historic tunnel. The place is listed as a World Heritage site. It is an easy two to three-hour drive from Sydney in a campervan and is quite a beautiful road. The tunnel is approximately 400 meters long and is lit up by flow worms all the way through. This tunnel was originally constructed for a railway line to Newnes oil shale works and now harbors various bioluminescent larvae of several species. These can be seen clearly during the daylight hours and observe the marvels of nature. You can also sight yellow pagoda daisies, a swamp wallaby, koala, goannas, and lyrebirds.
Ningaloo Reef
If you are interested in exploring life underwater but want to explore places other than the Great Barrier Reef, I present another world heritage site, the Ningaloo reef. The reef is approximately 260 KM long. Visitors get to swim along with turtles, tropical fish, Manta rays, humpback whales, and the elusive whale shark. Another way to enjoy the coast is to take a microlight or a hand gliding sail overhead for a drone-like experience of the entire reef and Ningaloo region.
Nitmiluk National Park
An immense experience awaits for whoever decides to take an elaborate vacation at the Nitmiluk national park. It is filled with massive gorges, hiking trails, and multiple waterfalls. The Katherine gorge and hot springs provide an engaging mode to commune with nature in an effortless manner. Edith falls and Crystal falls are also sights to behold in all their glory. It is the most appropriate getaway in your campervan for a wholesome outdoor experience. Other beautiful gorges with boating access include butterfly gorge and enjoy a personal experience in the sweetwater pool where the waters mimic the sky for a spectacular display of nature.
Read Also : Why a Catamaran Charter Croatia Is Perfect For Everyone
Guide for Finding A reliable Paris Elopement Photographer
Paris is a favorite to many as far as elopement is concerned, and the destination provides every reason for the same. There are many who believe Paris Elopement is, or going to be, one of the foremost occasions of their life. To capture these explicit moments forever, one needs an authorized Paris Elopement photographer. An elopement photographer, after all, is not someone there for capturing stills; rather, the photographer is going to be a narrator of such precious moments of your life. Keeping all these aspects in mind, it's crucial to be careful while selecting the right elopement photographer.
Authenticity is the secret of experts – Elopement Photographer
A Paris Elopement Photographer is not any random photographer; it's a specialist's job. And, the specialists are the trendsetters. It is incredible to see that fresh trends are surfacing quite frequently with enriching technology. Starting from HDRs to neo light, there is a range of options available, which are secret to none. Still, only a few do stand out from the rest. What's the reason? Apparently, it's because not everyone is authentic about their job. One doesn't hire a photographer simply for the sake of clicking something similar as everyone else clicks.
It's just impossible for the photographer to create that vital authenticity upon creating the same stereotypic poses or effects. Rather, a true Europe Elopement photographer is the one having the knack of capturing the real moments explicitly. Undoubtedly, not every other photographer can do this as it takes a lot of experience, explicitly in Paris Elopement photography. These explicit works are just impossible to remain under the carpet, and hence, these photographers don't stay anonymous.
Alyssa Belkaci can be a perfect example of this. Her works are featured in Issue 22 of Together Journal, which speaks a volume about her explicitness. Interestingly, it's just her second wedding photography that she had captured in Paris. It's a captivating portrayal of couples from across the globe.
Well, excellence doesn't come overnight; there is no alternative of experience to attain excellence. In case of Alyssa, rather than getting carried away with early success, she kept on the learning spree. So far, she has already got experience working with hundreds of events. In short, she just has it all that one would love to see in a Paris elopement photographer.
It's not just about taking the stills!
Elopement photography is not just about capturing beautiful faces; rather, each of the photography should deliver an explicit message. Considering that this explicit occasion is once in a lifetime, only the expert photographers should be given the responsibility. Not just photography, the photographer must have the knowledge of conducting professional communication as well during the sessions.
The better the photographer manages to connect with the couples, greater the outcome becomes. In fact, this is one of the secrets of a successful Europe elopement photographer. Quite similar is the case with Alyssa Belkaci as well. This is the reason that her clients have expressed their hearts out over her website.  Those who want to explore more about her and her works may click on https://www.alyssabelkaciphoto.com/.
Read Also : Tips To Design Safe And Beautiful Fabric Face Masks
How Dermatitis Can Be Treated At Spas?
Skin allergy is definitely a great concern for both men and women these days. Dermatitis is one of the most serious forms of skin allergies that can now be treated well only at professional spas. In these spas, trained and experienced skin-care experts will examine the dermatitis condition for determining the underlying causes and will start the best treatment accordingly. Dermatitis treatments are also now available at the best spa breaks. 
How spas treat skin dermatitis professionally
? 
MPS has been considered as one of the most popular treatments in spas for curing dermatitis. A patch-test is very much essential before starting this treatment in order to avoid unwanted chemical reactions on the affected skin areas. If you visit the spa breaks Scotland, then you will be able to avail the concerned treatment with proper care and attention by seasoned experts. MPS is a part of shock therapy in spas and it has been found that after undergoing through this shock treatment many patients have successfully become free from their dermatitis condition and that too without any side-effects. 
Application of topical corticosteroids is another way-out which is not only useful but very effective as well. This application can minimize the symptoms well and on the other hand it can also be used in the prevention of the further spread of the disease. Corticosteroids include some of the active ingredients that can treat the skin trouble from within and never let the disease to recur again and again in future. The labels of the products are being read thoroughly so that no chemical reactions occur on your skin. Sometimes, few herbal or natural products are being used for treating dermatitis in a better way.
These products cater permanent impacts but it might take a long time to realise complete recovery and thus you should be very much patient. In this case, since synthetic preservatives are not used therefore the chances of chemical reactions are not there at all. Salt therapy is a great treatment for treating dermatitis these days and this is the very reason that most spa aestheticians are following the same. The concerned therapy reduces itching, swelling, inflammation and redness and thus caters acute relief to your skin. Any kind of skin-rashes can be now perfectly controlled with this particular therapy. 
There are many spas where light therapy is getting used as an improved treatment for dermatitis. Some basic preparations need to be adopted before beginning this kind of therapy. The professionals also recommend powerful healthy diets so that the dermatitis rashes can be easily treated. At the popular spa breaks, the dermatology experts are so very experienced that they handle each case of dermatitis in a great way.
Read Also : Why the Spa is Essential for Living Healthy Life